Current Lab Members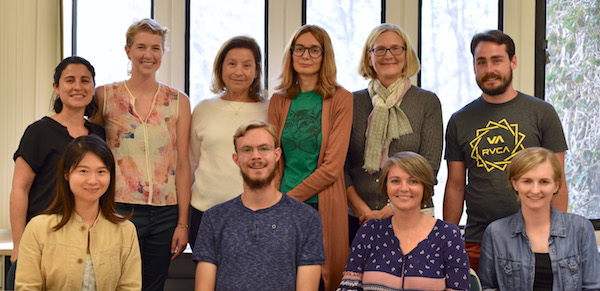 Rachel I. Mayberry, PhD
Professor and Director of the Laboratory for Multimodal Language Development

LAB MANAGER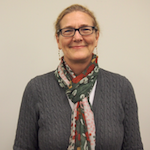 Marla Hatrak
Marla Hatrak serves as the lab manager. She received her B.A. in English from Gallaudet University and her MA degree in early childhood education. Currently, she is working toward her doctoral degree in Educational Policy, Leadership, and Management. Her research experience includes working closely with Ursula Bellgui and Ed Klima on groundbreaking sign language research at the Salk Institute of Biological Sciences.
POST-DOCTORAL RESEARCHERS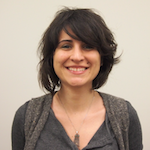 Deniz Ilkbasaran, Ph.D.
I have been a postdoc at the Mayberry Lab since 2015. My B.A. was in Psychology from Koc University in Istanbul, where I worked with Dr. Asli Ozyurek on the documentation of Turkish Sign Language (TID). I received my M.A. in Educational Technology from Concordia University in Montreal, with a thesis on the collaborative design and development of an ASL board game for deaf children with hearing families. My PhD was in Communication at UC San Diego, advised by Dr. Carol Padden. My dissertation was on the technologically mediated communicative practices of deaf youth in Turkey, with an emphasis on their literacies and mobilities. My research interests include deaf cultures, deaf education, instructional design, and sign language planning and policy.
Beatrijs Wille, Ph.D.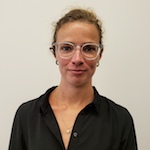 Before joining the Mayberry Laboratory as a post-doc in March 2019, I received an interdisciplinary PhD in Linguistics and Health Sciences from Ghent University (Belgium). My dissertation focused on early Flemish Sign Language (VGT), and the visual communication strategies of deaf children and their parents; and was supervised by prof. dr. Mieke Van Herreweghe and prof. dr. Kristiane Van Lierde. During my PhD I spent 6 months at Gallaudet University as a visiting researcher working closely with the VL2 lab. I have a background in Speech, Language and Hearing Sciences (MSc, Ghent University) and in Linguistics (MA, KULeuven). My research interests include visual communication, language acquisition and early literacy of deaf children in Flanders.
GRADUATE STUDENTS

Qi Cheng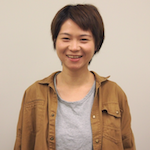 I am a Ph.D candidate in Linguistics and Cognitive Science. My research interests lie in language development, the neural foundations of language, and early neural plasticity. My dissertation focuses on the language and brain development of adolescent first language learners of American Sign Language who are deaf and only had very limited access to language in their early years. I use psycholinguistic experiments as well as neuroimaging methods to study this rare population, with a focus on syntactic development and its neural basis.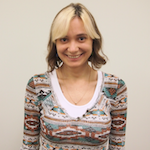 Nina Feygl Semushina
I am a graduate student at UCSD Linguistics department with Specialization in Anthropogeny at CARTA. I completed my BA at Moscow State University then a second higher education program in Deaf Education at Moscow State Pedagogical University. My main research interests include the effects of delayed first language acquisition, the relationship between language acquisition and development of numerical cognition, and the possible impact of the first one on the second one. Besides that, I am working on Russian Sign Language and am particularly interested in nonconcatenative morphology.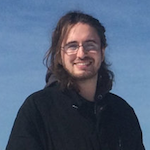 Matt Zaslansky
I am a Ph.D candidate in the Linguistics department with a Specialization in Anthropogeny at CARTA. My primary empirical focus is in the inflectional systems of Georgian Sign Language (GESL) and Azerbaijani Sign Language (AzSL). I am specifically interested in the typology of inflectional morphology and in the role that morphological blocking plays in lexical organization. In my dissertation I develop a crossmodal typology of blocking and overabundance (i.e. morphological synonymy). My work has a diachronic orientation, focusing on the evolutionary history of blocking effects in language.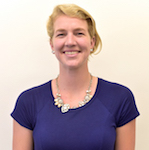 Tory Sampson
I am a third year graduate student. My research interests include acquisition of sign language, language evolution, and how they both interface with each other. I currently study the copula cycle with the sign SELF in American Sign Language, dating from the modern times to the 1850s. I am expanding upon this research with the sign IX (or pointing), and study how signing children acquire and modify these referential systems in ASL. My other research interests include language acquisition in deaf children with language disorders. Fun fact: I am a San Diego native!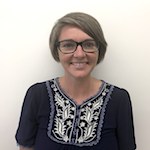 Rachel Miles
I received my BA in Spanish and International Studies from Washington University in St. Louis and my MA in Special Education from Webster University. I became interested in sign languages and spent 5 years working for SIL on language development projects with Deaf communities in various countries in Asia. In my current research, I am interested in late first language acquisition: both the language acquisition process and eventual linguistic outcomes. I aim to explore these areas crosslinguistically to determine if there is a common pattern of language ability for late first language learners across a variety of sign languages.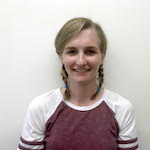 Shai Nielson
Before coming to UCSD, I received Bachelors in both Linguistics and English with a minor in Professional Writing at the University of California, Davis. I then went on to work as a Postbaccalaurete Intern in the Cognitive Neurolinguistics Lab at the Center for Mind and Brain at UCD. My current research focuses on neurolinguistics, specifically on sign language processing and language deprivation. Research on gesture in spoken and signed languages and on multi-modal language use are also of interest to me.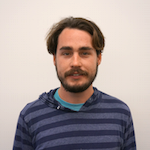 Austin Roth
Research Statistician
Before joining the lab I received my BSE in Biomedical Engineering at Arizona State University where my research focused on epileptic seizure prediction using EEG and theoretical models of anesthesia using micro electrode arrays. My research in the Mayberry lab focuses on syntactic processing of ASL using MEG and fMRI, with an emphasis on studying late learners of language.




...and Lab Alumni
Ph.D. Students and Post-Doctoral Fellows
Anne Therese Fredericksen
, Ph.D.
Post-doctoral Fellow,
University of California, Irvine
Hope Morgan
, Ph.D.
Post-doc/Marie Curie Fellow,
Leiden University
Agnes Villwock
, Ph.D., Post-doctoral Fellow
Lecturer, Hamburg University
William Matchin
, Ph.D., Post-doctoral Fellow
Assistant Professor, University of South Carolina
Tristan Davenport
, Ph.D., Post-doctoral Fellow
Industry
Mara Greeen
, Ph.D., Post-doctoral Fellow
Assistant Professor,
Department of Anthropology, Barnard University
Amy Lieberman
, Ph.D., Research Scientist
Assistant Professor,
School of Education, Boston University
Naja Ferjan Ramirez
, Ph.D.
Assistant Professor,
Institute for Learning and Brain Sciences, University of Washington
Matt Hall, Ph.D.
Assistant Professor,
UMass, Dartmouth
Kathryn Davidson, Ph.D.
Assistant Professor,
Department of Linguistics, Harvard University
Alex Del Guidice
Senior Computational Linguist,
Amplify Learning, Brooklyn, New York
Nathalie Bélanger
, Ph.D.
Network Director and Chief Operating Officer,
Canadian Consortium on Neurodegeneration in Aging
Daphne Ducharme
, Ph.D., Post Doctoral Fellow
Associate Professor,
School of Rehabilitation Science, University of Ottawa
Paula Marentette
, Ph.D.
Professor,
Department of Psychology, University of Alberta
Charlene Chamberlain
, Ph.D.
Research Associate,
Department of Educational Psychology, University of Alberta
Christie Yoshinaga-Itano
, Ph.D.
Professor,
Department of Speech, Language, and Hearing Science, University of Colorado, Boulder
Masters, Honors Theses, Lab Managers
Pamela Witcher, Lab Manager
Drucilla Ronchen, Research Assistant
Patricia Viens, Research Assistant
Meghan Zvaigzne, M.Sc. (Ph.D. Department of Psychology, McGill University)
Sydelle Garfinkle, M.Sc.
Andrea Gates, M.Sc.
Lisa Hargraves, M.Sc.
Bonita Squires, Research Assistant (Ph.D. School of Human Communication Disorders, Dalhousie University)
Pauline Huang, Honours Thesis
Hena Kazmi, Research Assistant
Danielle Ross, M.Sc. (Ph.D. University of Rochester) Center for Disease Control
Gayle DeDe, Research Assistant (Ph.D. Boston University) Department of Speech
Language & Hearing Science, University of Arizona
Ran Sun, Research Assistant
Lori Scott, M.Sc.
Patrick Boudreault, M.Sc. (Ph.D. University of Winnipeg) Gallaudet University
Elizabeth Lock, M.Sc. (M.D. Dalhousie University)
Joselynne Scoble, M.Sc.
Inger Trembath, M.Sc.